Join us.
Careers
Looking for a new job? We've got some very new jobs

Back
UI Developer
Working location: 4th Floor, 150 Cong Hoa Street,12th Ward, Tan Binh District
Contact: [email protected]
What you will do
● Convert and implement Front-end code of web and cross-platform applications with HTML, CSS, Javascript, Bootstrap 4.
● Pixel-perfect match the design. (required)
● Propose and develop high-quality features to increase speed, scale and usability.
● Optimize your website/web app/mobile app to get maximum speed.
● Solve issues that arise from the project.
● Ensuring the architecture of the platform is scalable, readily available and practical to meet the level of service committed.
● Self-managed work to ensure the most important and urgent tasks need to be completed early and best according to the project schedule.
● Research and development with new technologies.
● Make requests from superiors.
(*) Job details will be discussed in the interview.
Your Skills
● Requires good knowledge of HTML5 / CSS3 / Bootstrap 4 / JavaScript. (required)
● Understanding social networks and APIs.
● Experience debugging, fixing bugs and optimizing code for application performance through tools.
● Willing to learn and work with Frontend Framework. (required)
● Know how to use of version management tool: Git.
● Reading documents in English. (required)
● Be proactive and responsible at work. (required)
● Ability to work in groups/work independently.
● Adapt well to a dynamic working environment.
Interested?
No need to be formal. Just send us your links and we'll be in touch.
Other jobs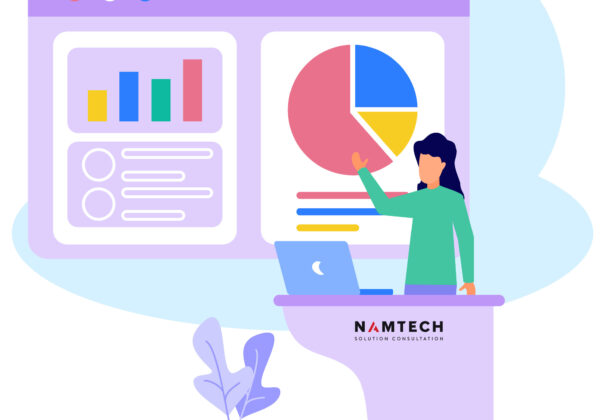 Careers
We are looking for 2 Account Executive to join our Namtech team in Ho Chi Minh!